As more states choose to legalize medical marijuana and recreational marijuana, more and more drivers are driving under the influence of drugs. The percentage of drivers who tested positive for marijuana or illegal drugs rose from 12.7 percent in 2007 to 15.1 percent in 2014. The data came from voluntary roadside surveys conducted by the National Highway Traffic Safety Administration, which collected blood and saliva samples.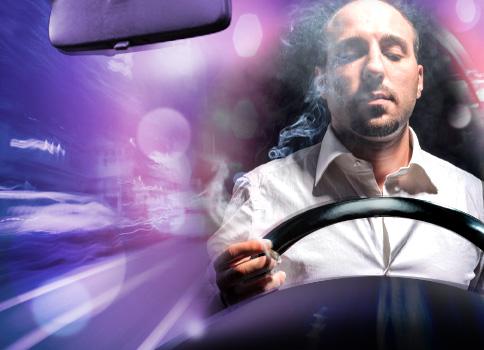 In 2013, 38 percent of the drivers who were killed in automobile accidents and who were tested for marijuana or illegal drug use tested positive. That is the same percentage as those who tested positive for alcohol. Marijuana and amphetamines were the most common drugs used, followed by hydrocodone, oxycodone, and benzodiazepines, and cocaine.
Driving while under the influence of alcohol is on the decline while drugged driving is on the rise. The rise is attributed to the increased use of marijuana, as well as the significant increase in prescription drug use. Experts disagree on how dangerous drugged driving is. Some say that it doubles a driver's chance of crashing. However, it's debatable how high the risk is, because study results have been very inconsistent.
If you have been in an accident with a driving who is under the influence of drugs or alcohol, you have the legal right to compensation. Call the Houston personal injury attorneys at Kennedy Hodges at 855-947-0707. You can call us today for your free consultation. You can also visit us on our Twitter page to learn more about our firm.