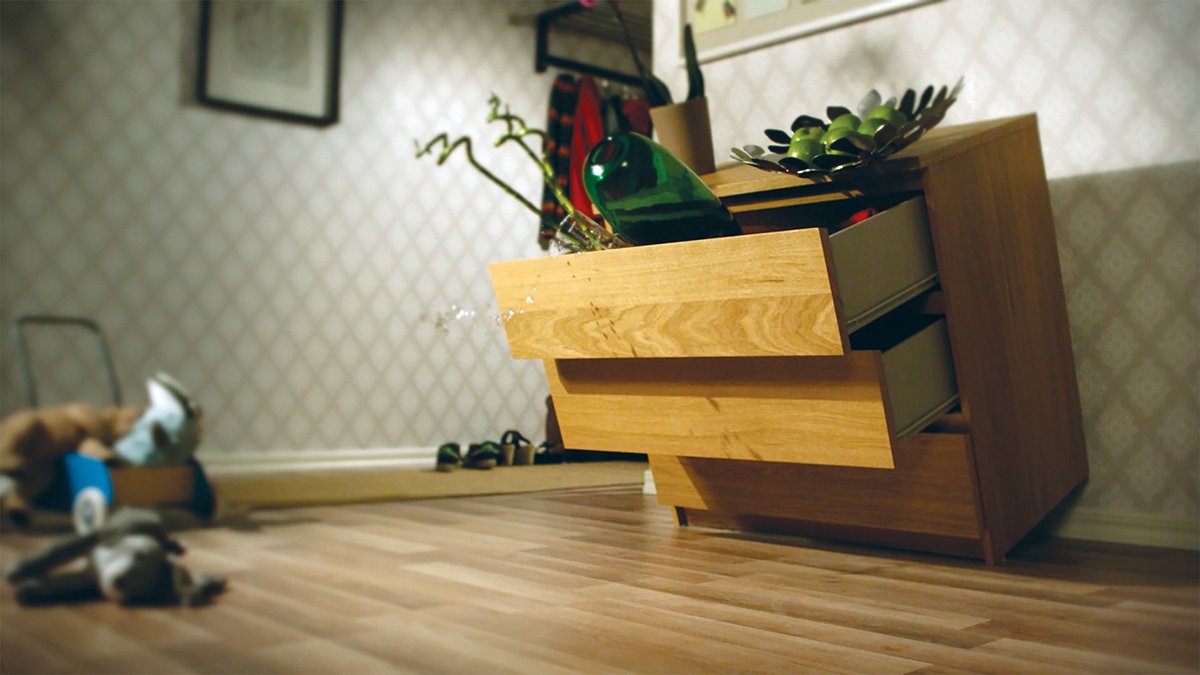 A new study found that every 17 minutes, a piece of furniture or an appliance tipping over causes an injury in the U.S. Between 2000 and 2016, a total of 195 deaths were caused by tip-overs. The study was launched by Consumer Reports after IKEA voluntarily recalled about 29 million dressers when six children were killed by the pieces falling on top of them.
The study found that in 2016, 2,800 incidents of injury to children were reported, which is a 33 percent increase from 2015. Consumer Reports tested 24 dressers from several different manufacturers using three tests: in the first, they opened all drawers; in the second, they left the top drawer open and hung a 50-pound weight on it; and in the third they repeated the second test and added one-pound weights until the weight reached 60 pounds. Only 13 of the dressers passed all three tests.
Consumer Reports recommends that thorough precautions be put into place to ensure safety for children. Large pieces of furniture should be anchored to the wall. A stud finder can be used to locate studs in the wall, and if an anchoring kit came with the furniture, it can be anchored to the wall using that kit. If no kit came with the furniture, an angle bracket can be used.
If your child has been hurt by a piece of furniture tipping over, you may have a cause of action against the furniture's manufacturer. Companies have a duty to make products that are safe for the public, and if they fail to do so they can be held liable for damages. Call the Houston personal injury attorneys at Kennedy Hodges at 855-947-0707, or visit us on
Facebook
to learn more.