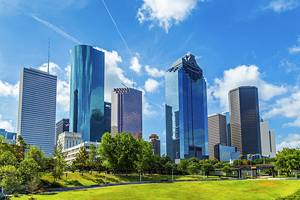 Houston draws in millions of visitors every year. Some visit for shopping, nightlife, or sporting events. Others visit friends and family or may be in Houston for a job. Visitors to Houston face many of the same dangers that people who live in Houston face.
Tourists to Houston could be involved in automobile accidents, taxi accidents, Uber or Lyft accidents, injuries as bicyclists or pedestrians, public transportation accidents, slips and falls, or could have incurred other injuries. Unfortunately, when a tourist to Houston is injured, it is often an opportunity for an insurance company to take advantage of the situation. Insurance companies know that tourists who are injured likely are unwilling or unable to come back to Houston, so they may make low offers for settlement.
Experienced Houston personal injury attorneys understand the true value of cases and what damages an accident victim is entitled to under Texas law. An attorney can help resolve the situation with the insurance company for the at-fault party. In that case, the accident victim would most likely not have to come back to Houston. If a lawsuit is required, the accident victim may have to come back during some points in the litigation.
If you are a tourist who has been injured while in Houston, you should speak to a Houston personal injury attorney about your legal options. Call the Houston personal injury attorneys at Kennedy Hodges at 855-947-0707, or visit us on LinkedIn to learn more about the firm.