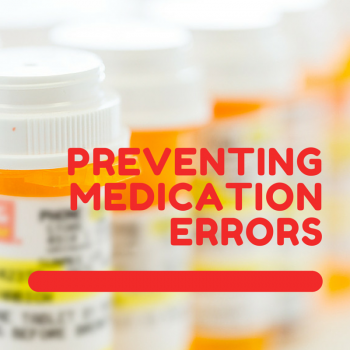 I'm sorry to hear about your medication error. Medication errors are defined as preventable events that may cause or lead to inappropriate medication use. Medication errors can be caused by inaccurate prescribing; problems with order communication; issues with product labeling, packaging, compounding, distribution, dispensing, or more. If you have experienced a medication error that has resulted in injury, it is critical that you trace the error to its source.
As the number of medications continues to grow, and more and more people begin taking medications, there are increasing opportunities for patient error. It's been estimated that almost 100,000 people die every year from preventable medication errors.
There are some common medication errors that are prevalent in the U.S. Medications may be mislabeled. Doctors may fail to ask patients for their complete medical histories before prescribing drugs or may write incomplete medication instruction. When patients do have a negative reaction to drugs, medical professionals may fail to note those reactions. In some cases, medications continue to be administered despite adverse reactions. If that occurs, the consequences can be deadly.
If you have experienced a medication error in Houston, you should speak to an attorney. You may be entitled to compensation. Call the Houston medication error attorneys at Kennedy Hodges at 855-947-0707. We can help. Call today to learn more or to schedule a free consultation on your case, or visit our YouTube channel for more information.