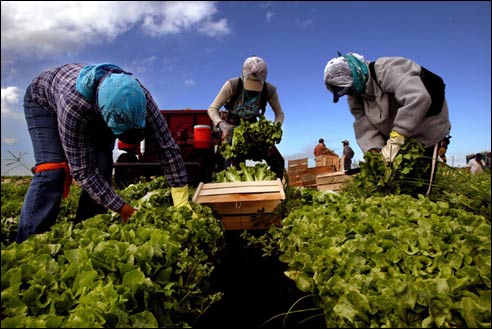 You may be surprised to learn that agricultural jobs are among some of the most dangerous jobs in the U.S. Typically, farms have chemicals, large and dangerous machines, and animals, which can be a bad combination. Many injuries and sometimes even fatalities occur on farms every year in the U.S.
Depending on the type of farm, there are a number of different types of accidents that can happen in the agricultural industry. The leading cause of death among agricultural workers is tractor accidents. Some other common types of hazards include equipment malfunctions, injuries from animals, falls, and exposure to chemicals. Some accidents are caused by a lack of training or improper safety gear. Other accidents occur because of defective farm equipment or deadly chemicals that do not have the proper warnings.
The agricultural industry is key for not only Americans, but also for people around the globe. It is vital to the economy of the country. However, it can be dangerous and it's important that workers in that industry use any safety precautions they can to keep themselves safe.
If you are an agricultural worker and you have been harmed on the job, you have a few options. You are most likely entitled to workers' compensation. Under certain circumstances, you may also be able to sue another party, other than your employer, for your injuries.
Call the Houston workplace injury attorneys at Kennedy Hodges at 855-947-0707. We can help. Call us today to learn more or to schedule a free consultation, or visit us on Facebook to learn more about the firm.