Many experts believe that a derailment of an oil-train is inevitable in Houston, and that the damages could be catastrophic. The last such accident occurred near Galena, Illinois earlier this month. In that accident, 21 cars went off the tracks. The accident caused a fireball to shoot into the sky, and the area burned for days. Fortunately, the accident occurred in a rural area outside of town, and no one was injured or killed.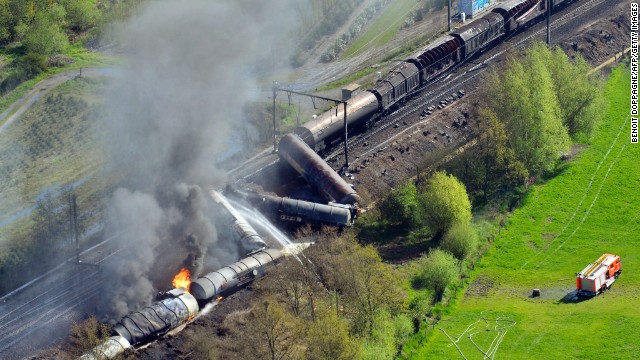 In Houston, however, between 66 and 200 oil train cars pass through the city each week. The rail lines on which they travel run from northwest Houston through the downtown area, and then split into multiple tracks before reaching the refinery district. According to a study, in 2013 and 2014 there were eight oil train derailments that caused major fires and damage. So far this year, two derailments of oil-trains have occurred, in Galena and in Virginia.
In another report released last year, the U.S. Department of Transportation predicted there would be an average of 10 derailments a year among trains carrying ethanol or oil, and that if they occurred in urban areas, hundreds could be killed. The economic losses could be more than $4 billion. Many experts are arguing that Houston should spend more money on tightening safety standards and security for oil trains.
If such an accident does occur in Houston, the damages could be catastrophic. Any individuals who were injured in that type of accident would be eligible for compensation, possibly from several parties. The compensation could include money for medical expenses, lost wages, pain and suffering, and wrongful death. If you have been injured in an accident involving a train, call the Houston accident attorneys at Kennedy Hodges at 855-947-0707, or learn more on our Facebook page.