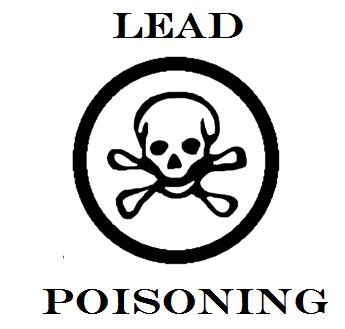 Lead poisoning occurs when lead levels build up in an individual's body over a period of months or years. Unfortunately, lead poisoning is typically not detected until lead levels are dangerously high, and by then it's often too late to reverse the effects of the poisoning. In children, even low levels of lead exposure can cause permanent brain damage.
In decades past, lead-based paint was commonly used, and product manufacturers also used lead-based materials. Once the link between lead exposure and health problems in children was discovered, laws were passed to eliminate the use of lead in paint and other consumer products. However, there are still large numbers of homes and businesses in the U.S. which have lead paint on their walls.
Exposure to lead in children can cause learning disabilities, problems with speech, brain damage, kidney damage, and nervous system damage. Children under the age of 6 are most at risk for lead poisoning because they are rapidly growing and developing, and they also tend to put items into their mouths, which could be contaminated with lead dust. Children who live at or below the poverty line who live in older housing are at the greatest risk.
If you have discovered that your child was harmed by exposure to lead, you need to speak with an attorney on your child's behalf. An attorney can help investigate all the aspects of the lead poisoning and can help hold the responsible parties liable for your child's injuries. If you are in Houston and your child has suffered from lead poisoning, call the Houston personal injury attorneys at Kennedy Hodges at 855-947-0707. We can help. Call us today or visit us on Twitter to learn more.