Earlier this month, an expectant mother went to East Houston Regional Medical Center in order to have her labor induced. She and the baby were healthy throughout the pregnancy, and she did not anticipate any problems with the labor. She expected to bring a healthy baby boy home from the hospital.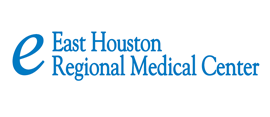 Instead, the baby died during delivery. According to the mother, the obstetrician delivering the baby botched the delivery. In a Facebook post, family members claim the doctor ignored repeated requests for an emergency C-section.
The baby, who weighed nine pounds seven ounces, allegedly got stuck in the birth canal. Family members claim that they asked about a C-section, which the doctor refused to perform. While the doctor was attempting to remove the baby she allegedly broke the baby's clavicle, and the baby ultimately died during childbirth.
According to the Texas Medical Board, the obstetrician was fined and ordered to go through 20 hours of high-risk obstetrics training for failing to meet the standard of care in the obstetric treatment of three patients in the past. She has also been sued twice for medical malpractice.
Although it's unclear what happened in this case, in many situations involving death during childbirth the death could have been easily prevented with proper actions by the medical professionals involved. If you or a loved one believes that your doctor may have committed medical malpractice, call the Houston medical malpractice attorneys at Kennedy Hodges at 855-947-0707. Our attorneys are knowledgeable and caring and can help you through your situation. Call us to learn more, or visit our Facebook page.