RB, a drug manufacturer, has recalled several Mucinex liquid products because they have been incorrectly labeled. The products do have the correct active ingredients, but the drug facts on the back label are incorrect. This mistake could cause some consumers to be unaware of the side effects Mucinex can cause.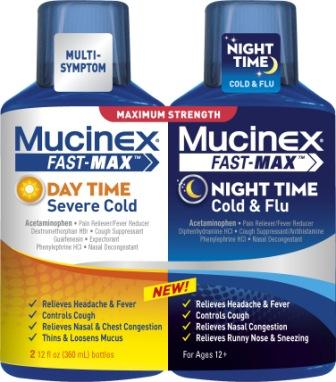 The Mucinex items that were recalled are Mucinex Fast-MAX Night Time Cold & Flu, Mucinex Fast-MAX Cold & Sinus, Mucinex Fast-MAX Severe Congestion & Cough, and Mucinex Fast-MAX Cold, Flu & Sore Throat. According to the company, customers who have the product should mix it with a substance like used coffee grounds or kitty litter, and thrown out in the trash. Mixing it with another substance makes it unlikely that anyone will take it and consume it. Consumers can call the company for a refund.
When a product such as a drug is mislabeled, consumers may not be able to understand the risks and side effects, which can lead to health complications. Although Mucinex may seem to be a relatively harmless over-the-counter drug, many people cannot take it because of potential side effects.
Drug companies must be extraordinarily careful in manufacturing, testing, and labeling their products. When they act negligently, consumers can be harmed. If you have been harmed by a dangerous over-the-counter or prescription drug, call the dangerous drug attorneys at Kennedy Hodges at 855-947-0707. You can also visit our Facebook page for updates on our firm.