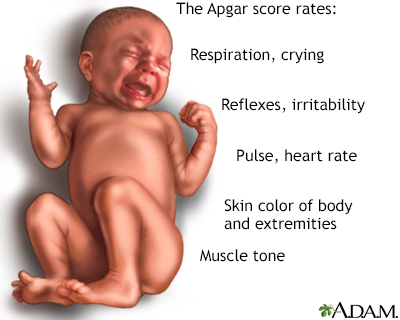 After birth, infants are given Apgar scores. They are used to make an assessment of a newborn's health in order to see if any additional medical attention is necessary. If an Apgar score is low, it can be a sign that the child needs close monitoring or may have suffered from birth injuries.
Apgar scores are issued by evaluating the child in five categories: skin tone, muscle tone, heart rate, respiratory function, and reflex irritability. The score is between zero and ten. Children with very low scores often need to be resuscitated and closely monitored. The scores are then taken again every five minutes until the child's score has improved.
If your child received a low Apgar score, you may want answers about what medical treatment you received during your pregnancy and your delivery. Your child's low Apgar score may not be due to any negligence on the part of a medical professional, but it could be the result of medical malpractice. An attorney who is experienced in birth injuries can review your medical records to determine if a doctor or other medical professional committed medical malpractice.
If you are in Houston, you should speak with a Houston medical malpractice attorney. Call the attorneys at Kennedy Hodges at 855-947-0707. They can help review your medical records to determine if you have a potential case. Call today or visit us on LinkedIn to learn more.