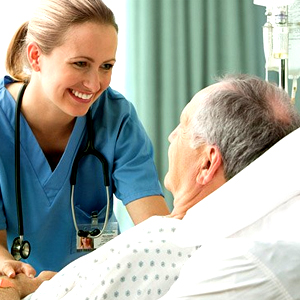 For many patients, hospitalizations can cause problems later if they develop bed sores (also called pressure sores) during their stays. If that has happened to your parent, he or she may be able to seek compensation for medical expenses, pain and suffering, and other expenses related to complications from the bed sore.
It's critical for hospital employees to remember that the medical conditions of many of their patients can result in disability which increases their risk of developing pressure sores. Hospitals have a duty to look at their patients' medical conditions as a whole instead of treating only the conditions which they were originally admitted for.
In the last couple of decades, medical technology and medical care has improved. However, despite improvements in the quality of medical treatment, the number of bed sores obtained during hospital stays has actually increased a great deal. When compared with other conditions that are treated at a hospital, bed sores are more likely to result in admission to long-term facilities, such as nursing homes. They are also more likely to result in death for the patient.
If your parent has gotten a bed sore or a pressure sore during a hospital stay, you should speak with an attorney. Pressure sores can have deadly consequences and should not be allowed to develop during a stay in a hospital or another medical facility. Call the Houston medical malpractice attorneys at Kennedy Hodges at 855-947-0707, or visit us on Google Plus to learn more.