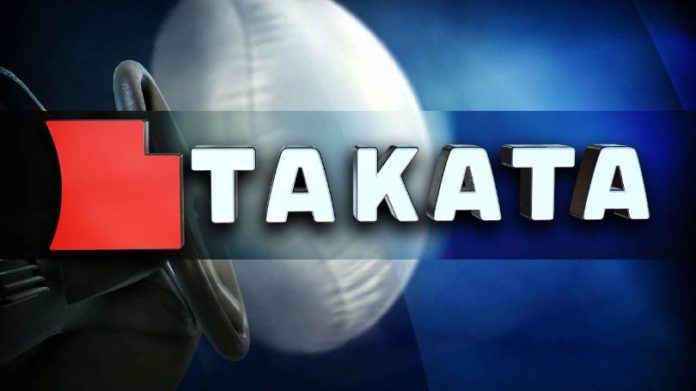 Japanese air bag maker Takata expanded its recall of faulty air bag inflators to include an additional 3.3 million inflators. The recalls are part of the largest series of recalls in U.S. automotive history. The defective inflators have caused 19 automakers to recall up to 69 million inflators in 42 million vehicles.
The inflators were made with ammonium nitrate, which created a small explosion in order to quickly fill air bags in the event of a crash. However, the ammonium nitrate can deteriorate when it is exposed to high temperatures and humidity, which can cause it to burn too fast. This can cause the metal canister to blow apart, throwing shrapnel throughout the vehicle at high rates of speed. At least 20 people have been killed worldwide and 180 injured because of the defective inflators. Takata has been hit with a criminal conviction and a fine over the issue, and was forced into bankruptcy.
The latest recalls cover front air bags in some 2009, 2010 and 2013 vehicles made by Honda, Toyota, Mazda, Audi, BMW, Jaguar, Ford, GM, Mitsubishi, Nissan, and others. Paperwork is expected to be filed with the National Highway Traffic Safety Administration later this month with specific models.
The newest recalls are going to be phased in over the next three years. Older cars as well as vehicles in states with high temperatures and humidity are expected to get priority. Unfortunately, many automakers have been slow to replace the inflators. Although recalls have been ongoing for some time, only about 43 percent of the defective inflators have been replaced. According to the NHTSA, because the recalls are so complex and large, it has been difficult for automakers to keep up. The federal agency has the authority to fine automakers that do not complete their recall repairs in a timely manner.
Defective consumer goods and parts, such as these air bag inflators, are sold every day in the U.S., injuring millions of consumers every year. Many of those injuries are minor, but some are deadly. If an injury caused by a defective product occurs, the product manufacturer can be held liable for damages. If you have been injured by a defective product in Houston, call the Houston personal injury attorneys at Kennedy Hodges at 855-947-0707. We can help. Call us today to learn more, or visit us on YouTube to learn more about the firm.