A school bus plunged off an overpass in Houston last week, killing two students and seriously injuring three others. A 17 year old girl died at the scene, while a 14 year old girl died at the hospital.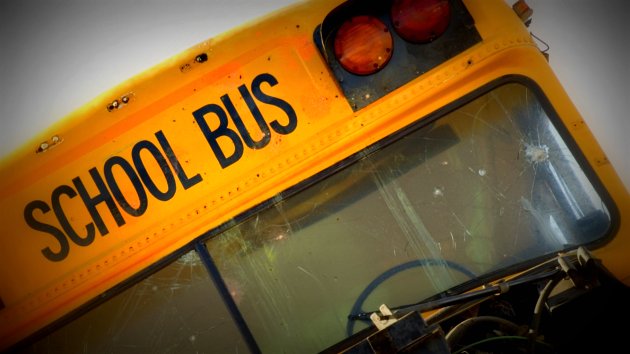 According to investigators, a Buick struck the front driver's side of the bus. The bus then lurched to the right, hit a guardrail, and fell to the road below. The car that hit the bus was driven by a teacher. She was injured in the accident.
The National Transportation Safety Board is investigating the accident to see what caused the Buick to hit the bus. Authorities are looking into whether the driver may have been texting or was sleepy. They have confiscated her cell phone and are analyzing it. Investigators have also been talking to eyewitnesses, including a homeless man who lives under the overpass where the accident occurred, and reviewing camera footage. The bus driver has been with the district for three years and has a clean driving record. The bus had a maintenance inspection in June.
The school bus was purchased new in 2008 and it had lap belts. It's unclear if the students were wearing the belts. It's optional for students to wear the belts, because it is too difficult for drivers to enforce their use. Houston has not had a fatal bus accident in at least 15 years.
When parents send their children to school on the bus, they don't anticipate a serious accident. When a child is harmed in a school bus accident, the child has legal options. The school district or another driver involved in the accident may be held legally liable and could be forced to pay damages. If your child has been injured in a school bus accident, call the Houston personal injury attorneys at Kennedy Hodges at 855-947-0707. You can also learn more about our firm on Twitter.