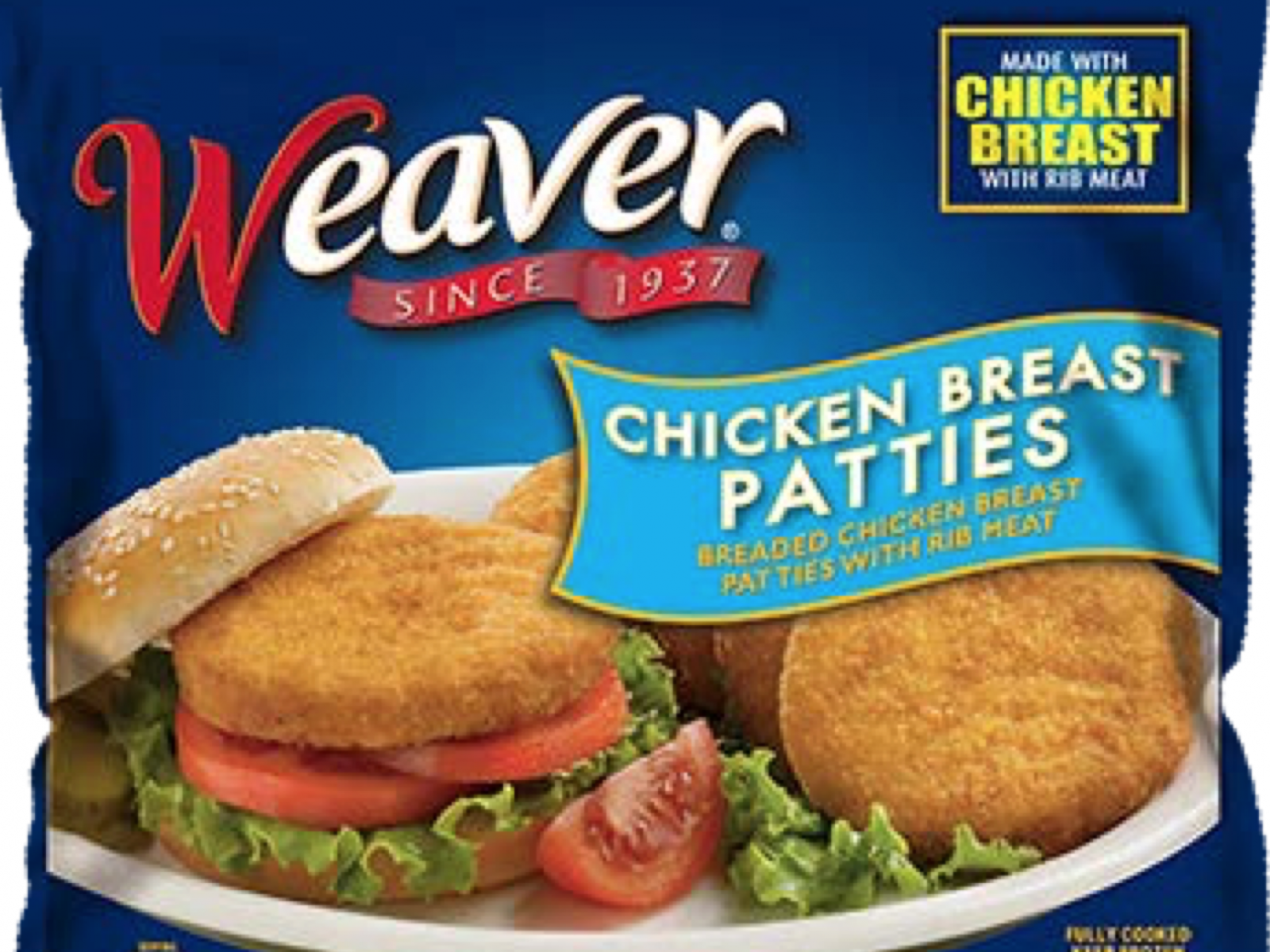 Tyson Foods just announced that it was recalling almost 40,000 pounds of frozen chicken patties, which are sold under the Weaver brand name. This is the fourth recall issued by Tyson this year.
According to the recall notice, the patties may be contaminated with extraneous materials, although it is unknown what those materials may be. The recall is classified as a Class 1 health hazard, which is a serious situation that could result in serious health consequences or death. The recalled patties are in 26-ounce packages and were packaged on January 31, 2019.
Tyson's first recall of the year was issued in January, and was for almost 40,000 pounds of chicken nuggets, which could contain rubber. In March, the company recalled almost 70,000 pounds of frozen chicken strips, which could contain metal pieces. Later, that recall was expanded to 12 million pounds of chicken strips.
In June, Tyson recalled almost 200,000 pounds of ready-to-eat chicken fritters, which could be contaminated with pieces of hard plastic. All the recalls were issued after Tyson received complaints from customers.
Companies have a responsibility to manufacture foods which are safe for consumption by customers. If a company manufactures an unsafe food, the company can be held legally liable for any injuries or illnesses suffered by customers as a result. If you have been injured by an unsafe food product, you should speak with an attorney. If you're in Houston, call the Houston personal injury attorneys at Kennedy Hodges at 855-947-0707. We can help. Call us today to learn more or to schedule a free consultation on your case. You can also learn more about the firm by visiting our Facebook page.